The 'Contact us' page is now attached to the home page tab here
Lots new on the Rolling Newsletter here,
The sculpture trail is on again!
Linked to the Arts Festival and their feature of 'non-conformism', every class has made a sculpture which will be visible in the woods around Colden Clough.
Go and visit it. Spot which animals are not conforming! More photos will appear soon.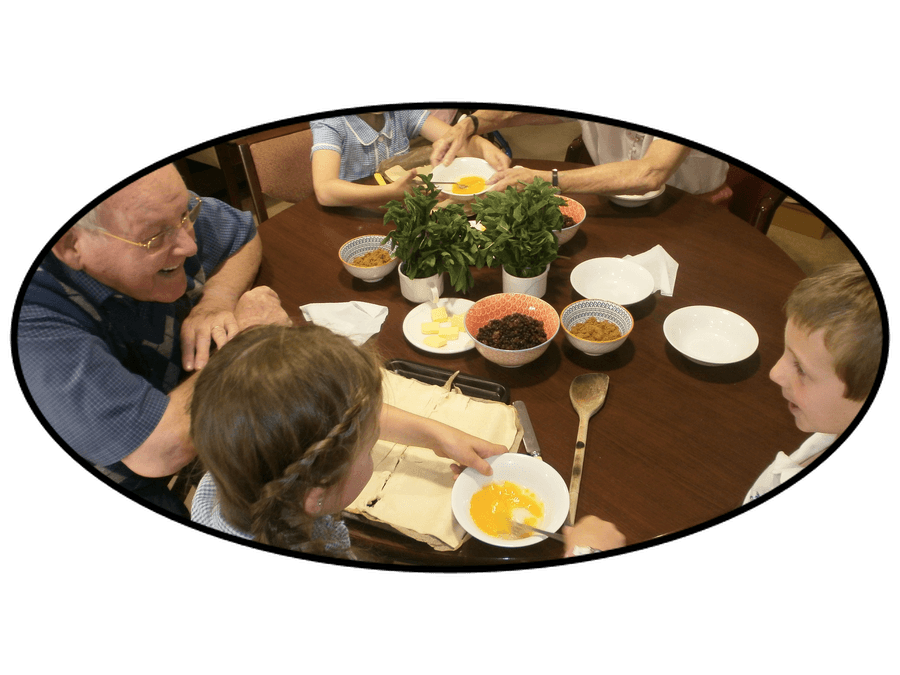 Year 3 learning from the residents at Mytholm Meadows. Look here for more photos.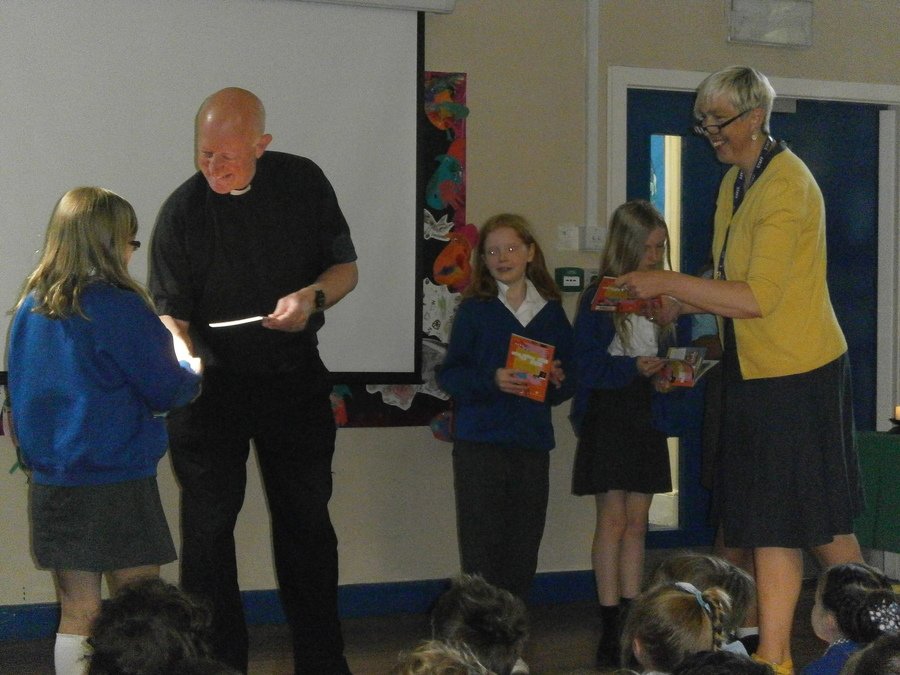 Reverend Pask is retiring. We are all sad to see him leave. He has been an important part of our school.
Each child took part in a video which we put onto a memory stick to give to Reverend Pask as a leaving present. We hope he remembers us all. Here he is handing out leavers' books to our year 6 leavers. Look here for more.
All the best Reverend Pask on your retirement and to your family.
Spring Term Rolling Newsletter. Click here.
Small school, big difference
We are a small school, currently with 149 children from ages 3 - 11.
Full-time nursery.
Before and after school care
A range of after-school clubs
A weekly playgroup
Caring creative teachers
Happy vibrant children
Excellent experience of the Arts
Come and visit us to experience our fabulous, friendly school
Latest School Calendar Events
Arts Festival KS1 music event with Julian

25

Jun

2018

1:00 pm - 2:00 pm @ school

Reports Out to parents

25

Jun

2018

3:00 pm - 3:05 pm @ school

Yr 4 performing for the Dementia Dance Group

26

Jun

2018

1:00 pm - 2:00 pm @ Hebden Bridge Town Hall

Year 6 Fashion Show with Mytholm Meadows for the Arts Festival

27

Jun

2018

1:00 pm - 3:00 pm @ Hebden Bridge Town Hall

Yr 5 to Cragg Vale Methodist Church

27

Jun

2018

1:00 pm - 3:00 pm @ Cragg Vale

Phunky Foods Club

27

Jun

2018

3:00 pm - 4:00 pm @ school hall

Football Match

28

Jun

2018

4:00 pm - 5:00 pm @ Burnley Road School

Sports Day

29

Jun

2018

9:30 am - 12:00 pm @ school field

PTFA Disco

29

Jun

2018

3:15 pm - 6:30 pm @ school hall

KS1 and EYFS - 3.15 - 4.30 pm KS2 - 5 - 6.30 pm

Yr 5 Trip to Cannon Hall Farm

02

Jul

2018

9:00 am - 4:00 pm

Electronic Safety Event for Yr 4, 5 and 6 parents

02

Jul

2018

6:00 pm - 7:00 pm

Yr 5 Bikeability

04

Jul

2018

9:15 am - 3:00 pm @ local area

Yr 6 boys to listen to Luke Ambler

04

Jul

2018

10:00 am - 11:00 am @ Heptonstall School

Phunky Foods Club

04

Jul

2018

3:00 pm - 4:00 pm @ school hall

Transition Day

06

Jul

2018

9:00 am - 3:00 pm @ new classrooms

Yr 5 Bikeability

09

Jul

2018

9:15 am - 3:00 pm @ local area

Yr 5 and 6 end of year performance - "A lad in trouble"

10

Jul

2018

1:30 pm - 2:30 pm @ school hall

Yr 5 and 6 end of year performance - "A lad in trouble"

10

Jul

2018

6:30 pm - 7:30 pm @ school hall

Yr 5 and 6 end of year performance - "A lad in trouble"

11

Jul

2018

6:30 pm - 7:30 pm @ school hall

Yr 6 Trip to Royal Armouries

12

Jul

2018

9:00 am - 3:00 pm

Border Cup at Todmorden High School

14

Jul

2018

10:00 am - 2:00 pm

Year 5 Bikeability

16

Jul

2018

9:15 am - 3:00 pm @ Local area

Yr 5 Bikeability

17

Jul

2018

9:15 am - 3:00 pm @ local area

Yr 5 to Square Chapel for Parkinson's Dance Event

18

Jul

2018

9:00 am - 2:00 pm @ Square Chapel

Leavers' service

20

Jul

2018

9:15 am - 10:15 am @ Church

Celebration Assembly

20

Jul

2018

2:30 pm - 3:00 pm @ school hall

School closes for Summer Holidays

20

Jul

2018

3:00 pm - 3:05 pm