"We have different gifts according to the grace given to each of us" Romans 12:6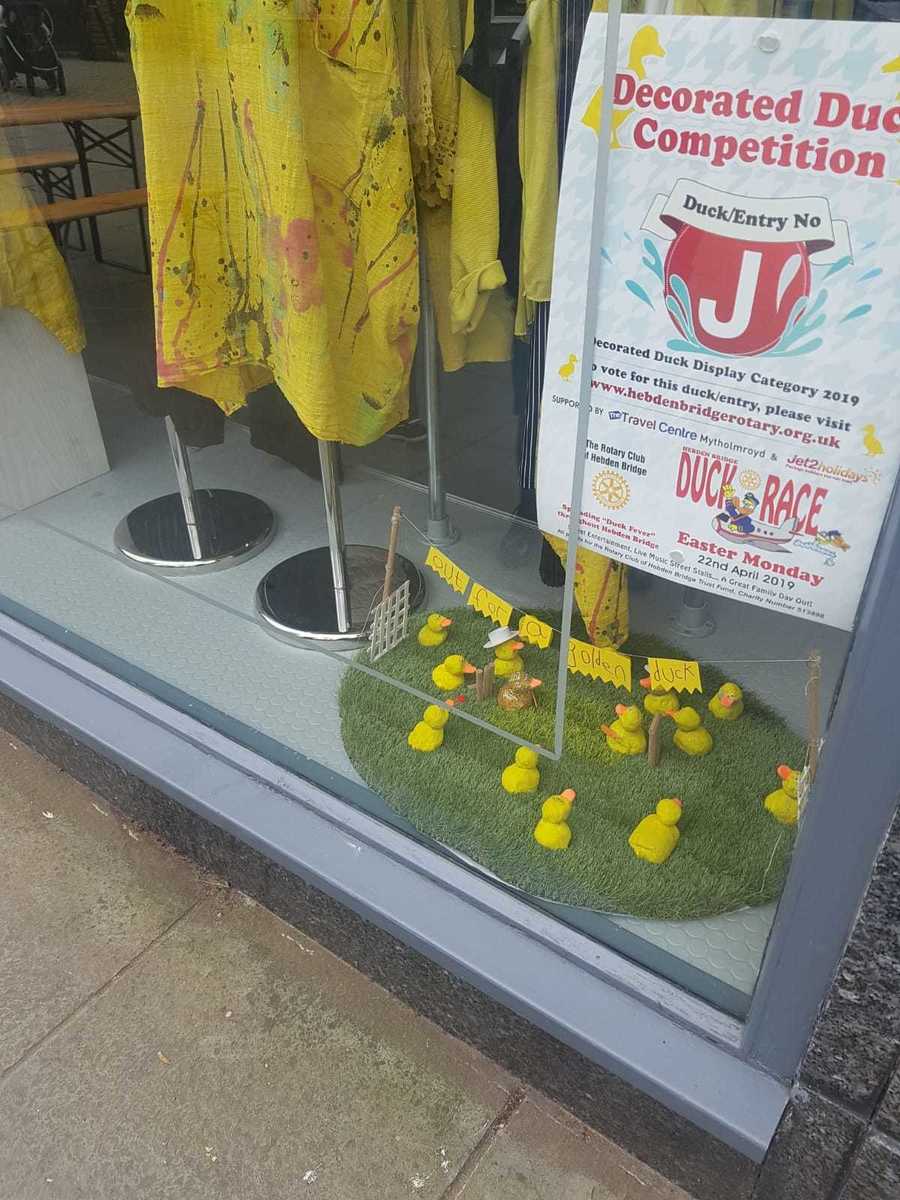 Please vote for us in the Hebden Bridge Rotary Club duck race.
EYFS made a fantastic decorated duck display. It is on display in Ltd shop in the square in Hebden Bridge.
We are in the decorated duck competition. Letter J.
Small school, big difference
"Beacon of good practice"
Chandra Pankhania – Food for Life programme manager for Calderdale
Due to the marvellous work going on in our intergenerational work with Mytholm Meadows we have been invited to present at Calderdale's Health and Wellbeing conference at the end of January.
We're hoping to inspire other schools to be as involved with their local community as we are – we get so much from it and the residents really enjoy our company and telling us about their knowledge of the food and gardening skills.
Collective Worship
We have had Thankfulness as a theme for collective worship last half term.
We were asked to write a thank you message to someone – here are a few of those that were posted on the thank-you wall.
This half term our theme is Friendship – what does a good friend look like and how can we be one
We will be finding out about Jonathan and David and the twelve special friends Jesus had amongst other stories around Candlemas, Tub Shivat and Chinese New Year.
We are a small school, currently with 149 children from ages 3 - 11.
Full-time nursery.
Before and after school care
A range of after-school clubs
A weekly playgroup
Caring creative teachers
Happy vibrant children
Excellent experience of the Arts
Come and visit us to experience our fabulous, friendly school
"Safeguarding is everyone's concern"
Are you a child at our school?
Are you concerned or worried about something?
Press the red button and tell us all about it...