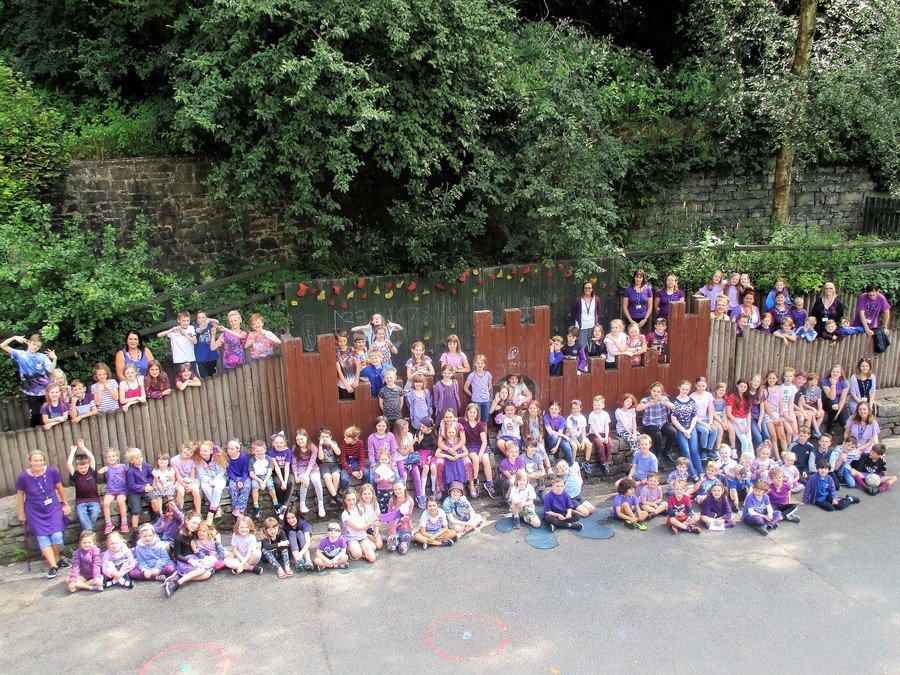 Purple Day in memory of Mrs Thomas who is greatly missed.
We raised money for Cancer Research.
More photos here.
Please watch this short intergenerational film.
Amazing work by Year 3 and Mytholm Meadows.
If you enjoyed that the longer version is here. A 'must watch' for parents of Year 3 children.
Performance of 'A Lad in Trouble' by years 5 and 6.
Hope you managed to see this amazing comedy pantomime.
Well done to year 5 and 6.
Small school, big difference
We are a small school, currently with 149 children from ages 3 - 11.
Full-time nursery.
Before and after school care
A range of after-school clubs
A weekly playgroup
Caring creative teachers
Happy vibrant children
Excellent experience of the Arts
Come and visit us to experience our fabulous, friendly school