Calling all scientists!
Are you, or do you know a scientist?
It's Science Week in school starting on 23rd April. If you (or your friend) are able to come into school and talk to children or show them what you do, our classes will be so grateful.
Please speak to any member of staff at school.
Thank you very much.
Birds of Prey in the school hall!! Thank you to the Welsh Birds of Prey Centre.
We found out so much about these amazing creatures from the handler. Please look here for more fantastic photos.
Parents' Evening
Wednesday 9th May for all year groups.
KS1 2pm - 6.30pm
Year 3 and 4 - 3pm - 6.30pm
EYFS - 3 pm - 5 pm
Year 5 and 6 - 3 pm - 5 pm.
Thursday 10th May for EYFS, Years 5 and 6.
EYFS - 4 pm - 6 pm.
Year 5 - 3 pm - 5 pm.
Year 6 - 5 pm - 7 pm
Spring Term Rolling Newsletter. Click here.
Small school, big difference
We are a small school, currently with 149 children from ages 3 - 11.
Full-time nursery.
Before and after school care
A range of after-school clubs
A weekly playgroup
Caring creative teachers
Happy vibrant children
Excellent experience of the Arts
Come and visit us to experience our fabulous, friendly school
Collective Worship Theme
This term until Easter, in collective worship we are thinking about the Christian Value of Justice.
The Justice revealed in the Bible is always seen, not as an eye-for-an-eye retribution, but as the call to take responsibility for one another. It is a call for love, to make sure that no-one is excluded – particularly by being poor or oppressed – but to ensure that all are able to have what is right and fair for them.
It is about acting out of a concern for what is right and seeing right prevail.
It is about social justice, especially for those who suffer most and are least able to protect themselves.
In RE lessons we are looking into the deeper meanings of Festivals .
We want to encourage children through activity and conversation to make links between beliefs and stories from the festivals. Does light conquer darkness? (Diwali) Is love stronger than death? (Easter) Can God free people from slavery? (Pesach) Is it good to say sorry? (Yom Kippur) Does fasting make you a better person? (Ramadan)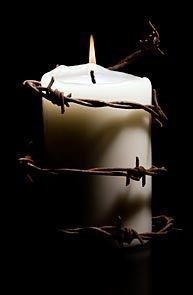 Latest School Calendar Events
Science Week

23

Apr

2018

9:00 am - 27 apr, 3:00 pm @ school

Cricket Asylum - Year 3 and 4

30

Apr

2018

1:00 pm - 3:00 pm @ school

French Skipping Day

02

May

2018

9:00 am - 3:00 pm @ school

EYFS trip to Hesketh Farm

03

May

2018

9:00 am - 3:00 pm @ Hesketh Farm, Skipton

May Day Bank Holiday. School closed.

07

May

2018

12:00 am - 1:00 am

Cricket Asylum - Year 3 and 4

07

May

2018

1:00 pm - 3:00 pm @ school

Parents' Evening

09

May

2018

3:00 pm - 6:30 pm @ school classrooms

EYFS / Year 5/ Year 6 til 5pm Year 3 / Year 4 / KS1 til 6.30pm KS1 starting at 2pm.

Parents' Evening

10

May

2018

3:00 pm - 3:05 pm @ school classrooms

EYFS - 4pm til 6 pm Year 5 - 3pm til 5pm Year 6 - 5pm til 7pm

Sats Week

14

May

2018

9:00 am - 17 may, 12:00 pm @ school

Cricket Asylum - Year 3 and 4

14

May

2018

1:00 pm - 3:00 pm @ school

Individual Photographs

23

May

2018

9:00 am - 12:00 pm @ school

Younger siblings can come from 8.30am

School closes for half term

25

May

2018

3:00 pm - 3:05 pm @ school