Anti-bullying Week 2017/18
So many different activities took place in each class during anti-bullying week.
Read what happened here.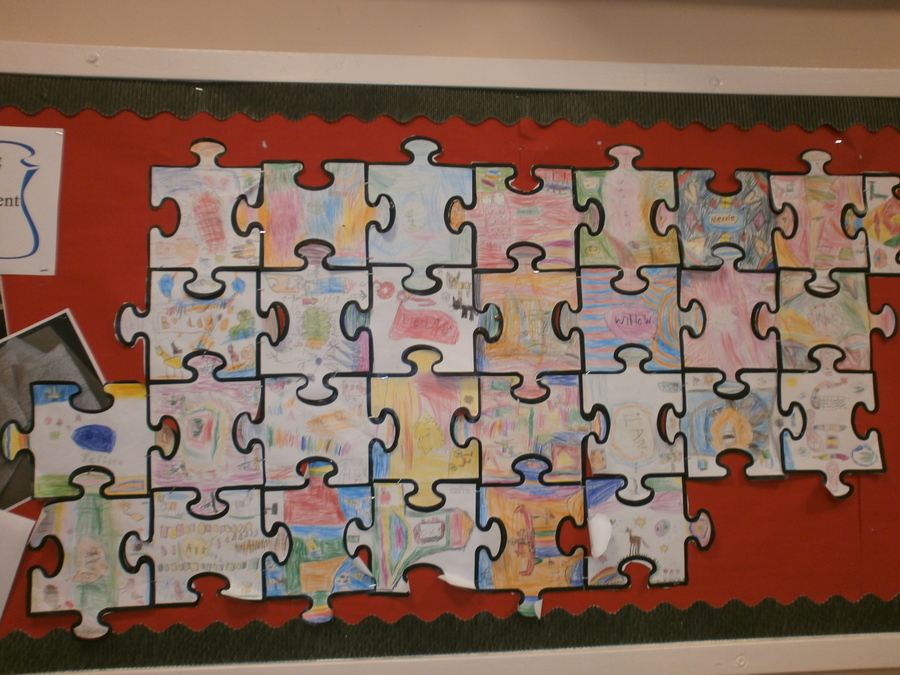 Year 3 children thought about what bullying was and different types of bullying. In groups they performed some role play scenarios then discussed what should happen in these circumstances, how problems should be dealt with. They all agreed that you should say something if you see it happening.
Year 4 played up/down games to experience in a fun way what it is like to be picked on and how it felt.
They also used potatoes to write a story about lives and how although we are all similar we are also different and we should celebrate our differences.
The children had a piece of paper which they insulted and then screwed up to demonstrate that words can be very hurtful and cannot always be smoothed away.
Hebden Royd is
a safe school.
"Pupils have a good understanding of how to keep themselves safe. They understand the different forms of bullying and say that incidents are rare. Pupils trust the adults in the school to act on their behalf on the rare occasion that inappropriate behaviour occurs. One pupil commented, 'Teachers care for you".
OFSTED report March 2016
Year 5 discussed how bullying can be verbal, emotional or physical. They tried out scenarios and talked about how these made them feel. They all agreed to tell an adult if they felt they knew there was bullying in our school.
KS1 did an exercise with pears to realise how important that it is that we are all different and unique. We each got a pear and gave it a name, a family background and something that it really liked doing. The names were funny, the families ranged from 10 mum and dads to no parents at all, from just mums to just dads; from lots of brothers and sisters to no brothers or sisters; the interests probably reflected the interests of the children – playing on a scooter at the skate park, playing with Lego, playing pranks on people . . . .
We mixed up some of our pears but because we had paid special attention to them and got to know them we were able to tell them apart from, all the other pears – this is how it is in school – we all wear the same uniform to show that we are together in our school but we are also all very different from each other and we celebrate those differences.
A bit like the jigsaw we all fit together perfectly to make our class – look carefully and you'll see that we even have extra spaces where we could grow and welcome new people.
In Reception and Nursery we talked about how special and unique we are. We looked at a jigsaw and decided each piece is important and how it doesn't work if a piece is missing. We talked about how our class is like a jigsaw and we all need to work together and be kind. We also passed kindness around the circle. The children said things like:
I like you.
Do you want to come to my house?
You can share my wellies.
You're very nice,
Would you like to play a game with me?
You can come to my party if you want.
You're lovely.
Year 6 thought about the difference between bullying and relational conflict. We looked at the differences between the two as groups and came to a class consensus for our final list.
| | |
| --- | --- |
| BULLYING | RELATIONAL CONFLICT |
| Repetitive | Happens occasionally |
| Deliberate | Accidental |
| No Remorse | Remorseful |
| Imbalance of Power | Equal |
We then made posters as groups to show the differences between the two. The session worked well as it tied into our PSHCE work about 'Assertive Behaviour', 'Aggressive Behaviour' and 'Passive Behaviour'.