Diversity Week
Every class chose a book to study and discuss. The children had some fabulous things to say and learnt a lot from one book. We displayed our work for everyone to see.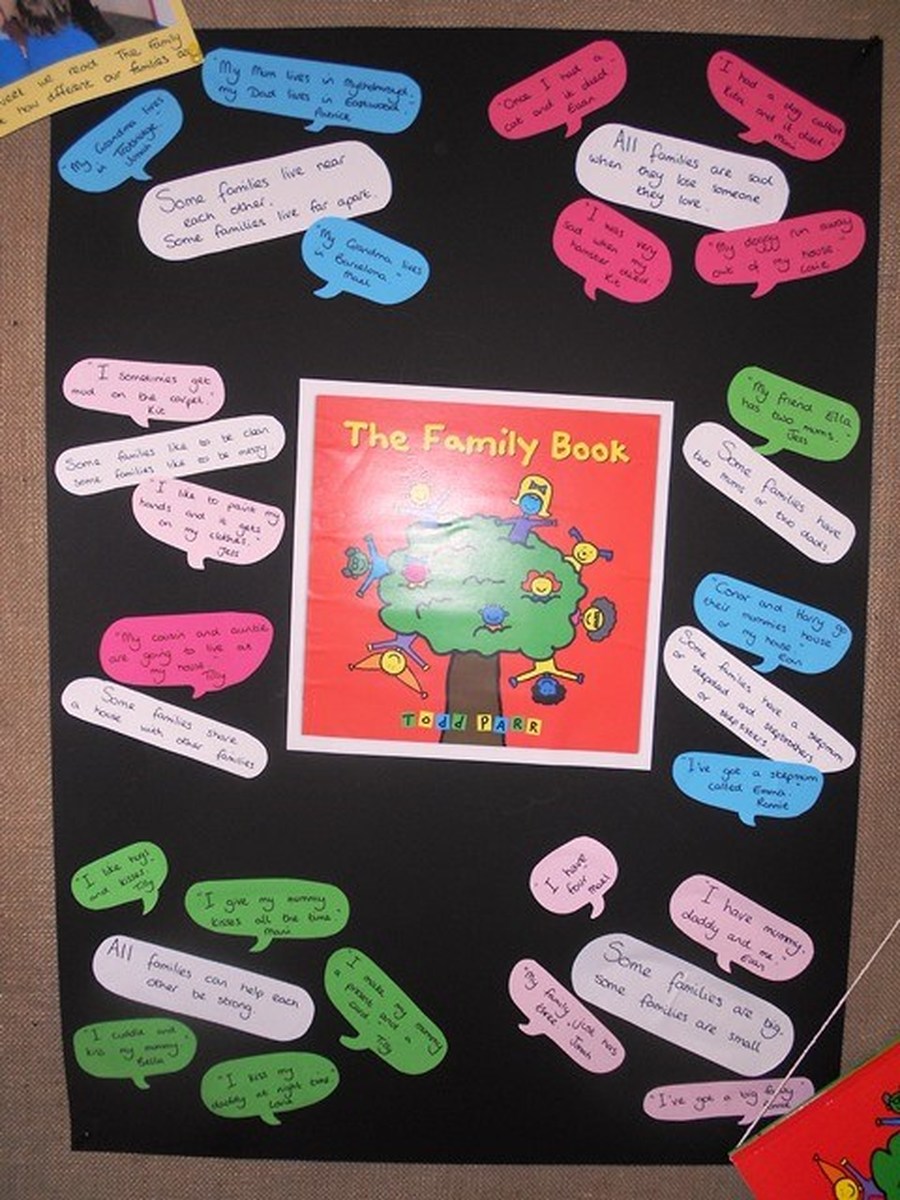 Reception children read "The Family Book" and talked about how different families were. The children were able to talk about their own families and understand how different other children's families were. They decided that it was fine to be different!
In Year 3 we read "My world, your world" to learn about similarities between people all over the world. We might look different but everyone has similar feelings and emotions. Our gingerbread people are all different but are friends.
Year 5 read "It's OK to be different" and after much discussion they decided that it definitely was! They made colourful posters to fit the messages in the book.
Hebden Royd is a diverse school.
We are all pleased to be different and to work happily together.
I
KS1 read "Whoever You Are". They decided that everyone looked different. Some have different coloured eyes, different coloured hair, are different sizes, have different skin colour but each of us has the same amount of love to give. The children enjoyed putting together the display and each of their different pieces of work made it special.
Year 4 read the story of "Tango makes three" about two daddy penguins who complete their family with a baby penguin called Tango. It's based on a true story! The children made their penguin outlines as colourful and as diverse as possible.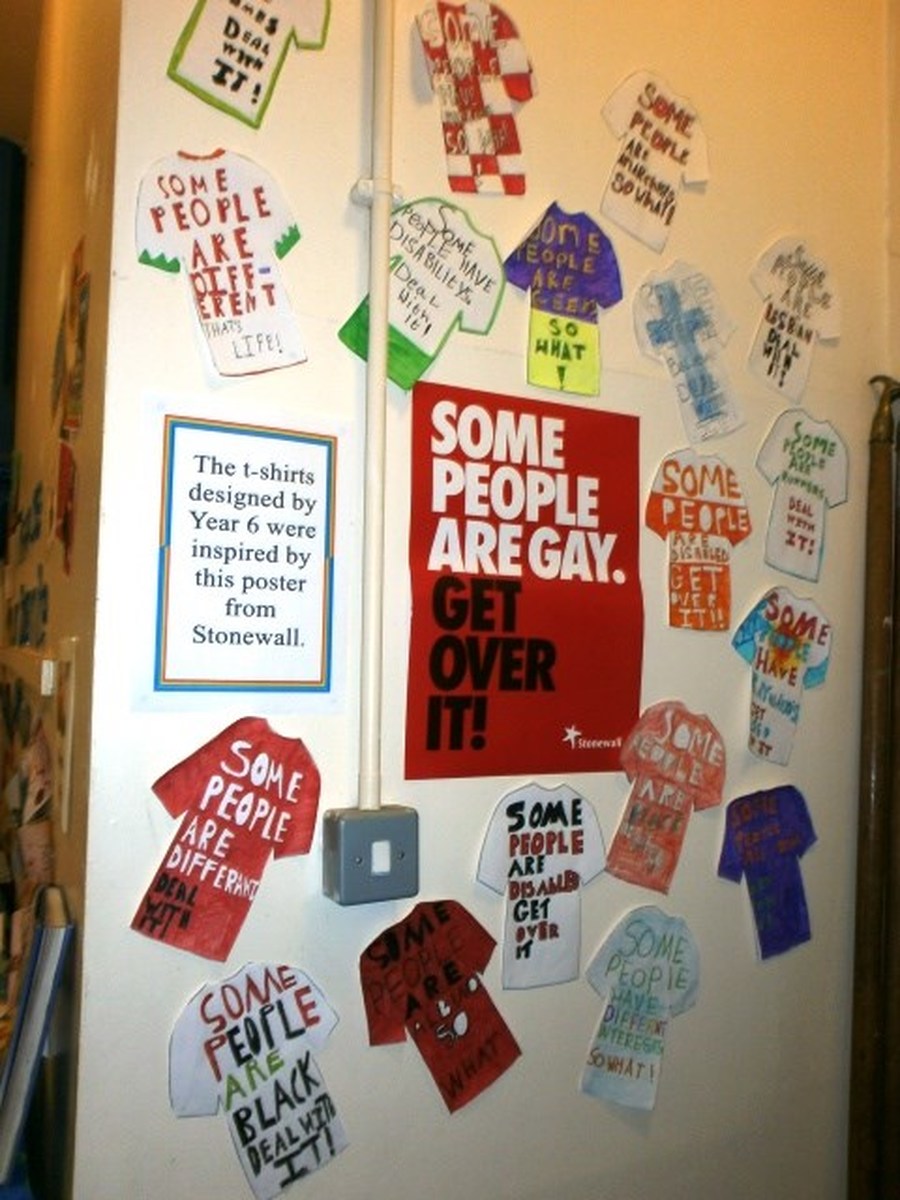 Year 6 discussed how some people can be prejudiced and really liked the simple message on this Stonewall poster. They designed T shirts that sent simple messages about other things that people might be prejudiced about.