Welcome to Year 6 page and this term here.
Year 6
This year your teacher is Mr Paton
with Mrs Hulme
Look at the Year 6 curriculum here
In year 6 this term we have been continuing our Japan Topic – the children have completed their topic projects and shared these with parents (during out open morning) and have also presented their work to their peers. Year 6 also spent an afternoon making NORIMAKI. Some children loved it others spat it out into the bin!!!
Year 6 went to Hebden Bridge Town Hall to share their Bollywood dance with various adult community groups. A massive thanks to Mrs Hawthorne for teaching us the dance, it went down marvellously well!
"Our trip to High Adventure was AWESOME! From low ropes and high ropes to archery. From canoeing to caving and loads more including RAFFFFFFFFFTING!
This trip helped us to push ourselves and learn more about the outdoor world – we were tested both physically and emotionally but had the TIME OF OUR LIVES; we'd love to go again.
Over the course of the 2 days we grew closer together, showed patience and understanding and are a stronger group because of it.
We have chosen some of our favourite memories from our time away. We hope you enjoy browsing through them."
THE CHILDREN OF YEAR 6.
In year 6 we have been improving our writing through genres: sci-fi, fantasy & horror. The children have been using simple sentences to organise paragraphs and carefully plan the structure of their passages. They have been thinking carefully at specific grammar choices authors make in each genre to create tension, add detail and leave the reader wanting more! The children will be choosing to write an extended piece of the genre of their choice in the coming weeks. In Dance the children have been learning the Viennese Waltz and the Charleston with Mrs Hawthorne – this is directly linked to our work on WW1. The children have made posters detailing dance through wartime and into the 'roaring' 1920's. We have also been working in pairs to research and present non-fiction leaflets about Zeppelins for our on-going topic work.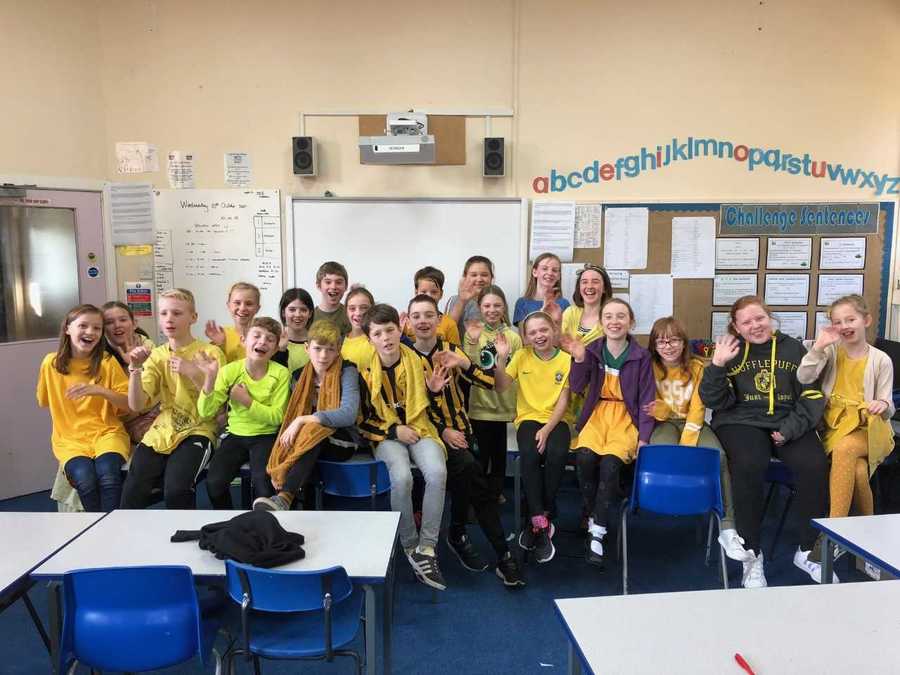 Last Wednesday , 10th October, Year 6 wore yellow to school. This was linked to the work they have been doing with Mrs Hawthorne. The 'Mindfulness' Committee wanted to raise awareness around young people's mental health.
The day was a national initiative from Young Minds.
More children and young people than ever before are seeking help with their mental health, but fewer than one in ten find it easy to get the support they need.
By wearing yellow on World Mental Health Day, you can show young people that they're not alone when it comes to their mental health.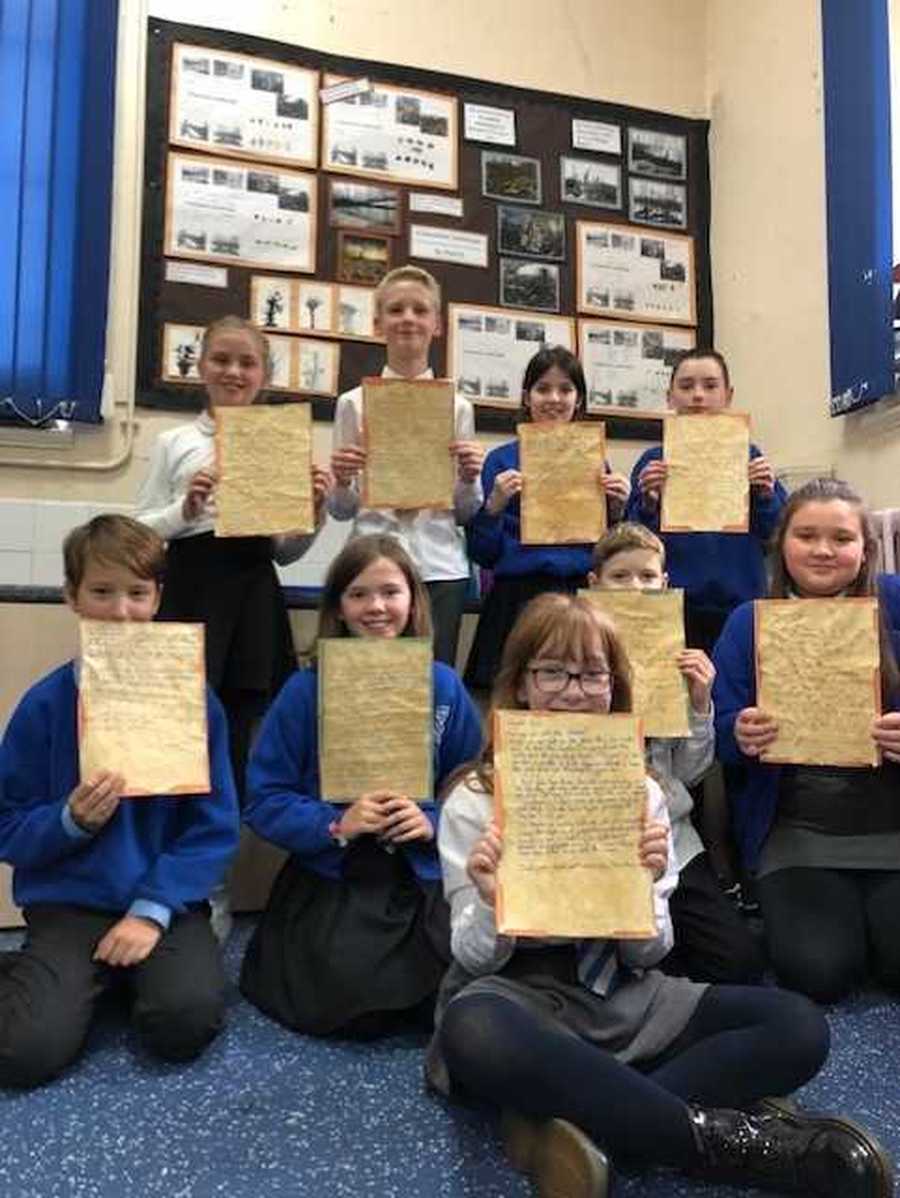 As part of our topic work on World War One, the year 6 children have been researching archived letters from soldiers in the trenches. They have looked at many letters from soldiers who died on the battlefield to the lucky ones who survived. We have highlighted and discussed the emotive nature of these letters and thought about the language of the time. The children have drafted, edited and produced their own 'trench letters' to loved ones (they are superb!) and displayed them on our self-made 'vintage' paper.
You can find a handful of examples on our 'Bee' Proud wall in the school hall.