This half term we are working on:
English - "Boy in the girls bathroom" by Louis Sachar.
Maths – Decimals and Percentages
Topic -Because this topic is so wide, we will briefly cover the various Entertainments since the middle ages and focus on Shakespeare concentrating on The Tempest, Macbeth and A Midsummer Night's Dream.

Year 5
This year your teacher is Mr Smith
Our topic this Summer Term is Entertainment since the Middle Ages.
Look at the Year 5 curriculum here.
Firstly, the class wrote child labour stories, and then wrote a play script. Then children used their drama skills to perform their short film. After that, a green screen was used, which got rid of the real background. Finally, we were able to transport the children back to the mills during the industrial revolution.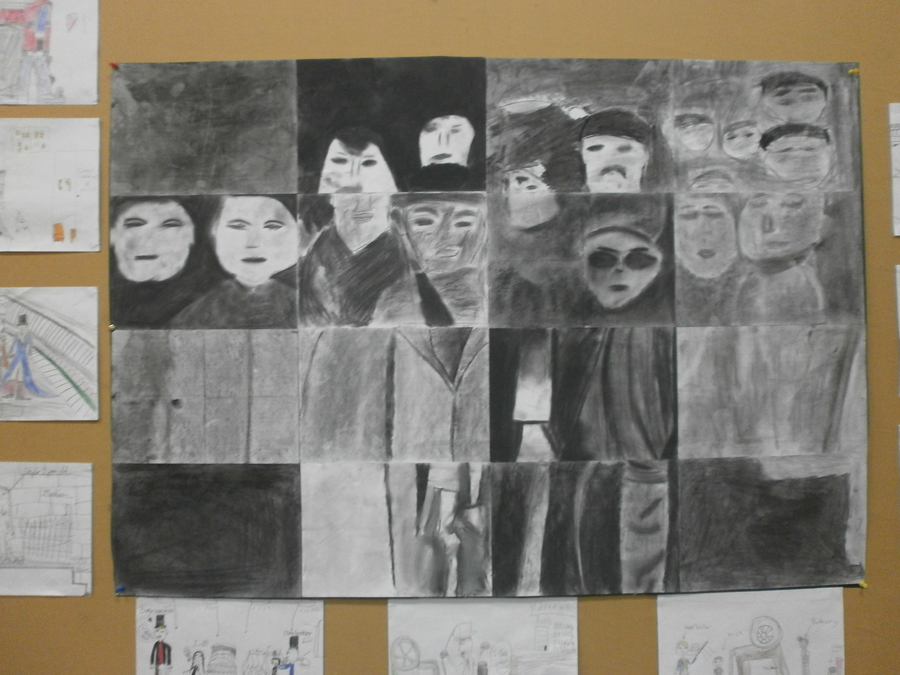 Year 5 have been finding all about the Luddites and child labour. The class were given a photo that had been chopped up into 16 pieces and each child drew their small section. The whole picture was reconstructed at the end and this is their finished product.
We were really pleased to reacquaint ourselves with an old friend of school – Natalie Speake - who came into school as part of a project funded local arts group verd de gris.
The idea was to work across generations on Hopes and Dreams. Natalie works with a Dementia group in the Town Hall and so she introduced our Year 5s to her group.
The children wrote about their hopes and dreams eloquently and performed a dance routine that encapsulated their aspirations for themselves and the world.
It was a thoroughly moving event for all concerned and we were able to show our parents and friends it today in Celebration Assembly – there were many amazed and proud faces when our grown up saw what we could achieve!