This half term we are working on:
English - 'The Storm Whale' by Benji Davies

Maths - Measures and Shape

Science - naming plants, growing plants, finding out what plants need to grow, the structure of a plant, animals in a garden habitat

Computing - Understanding algorithms, writing and testing a simple program.
KS1
This year your teacher is
Mrs Leese
with Mrs Smith
Our Science topic this Summer term is Plants.
KS1 had a fantastic trip to Tropical World in Leeds organised by Miss Christou in her final week.
We had a very interesting but HOT time and the whole class behaved impeccably, as usual!
Good luck to Miss Christou in your new job.
We have been growing cress and mustard seeds with Miss Christou. Together, we have been practising our speech and language skills by talking and writing about the changes we see in our plants weekly. We have also been drawing how they grow and written instructions on how to plant and grow seeds along with recording information about the life cycle of a plant.
We thought our plants would make brilliant sandwiches!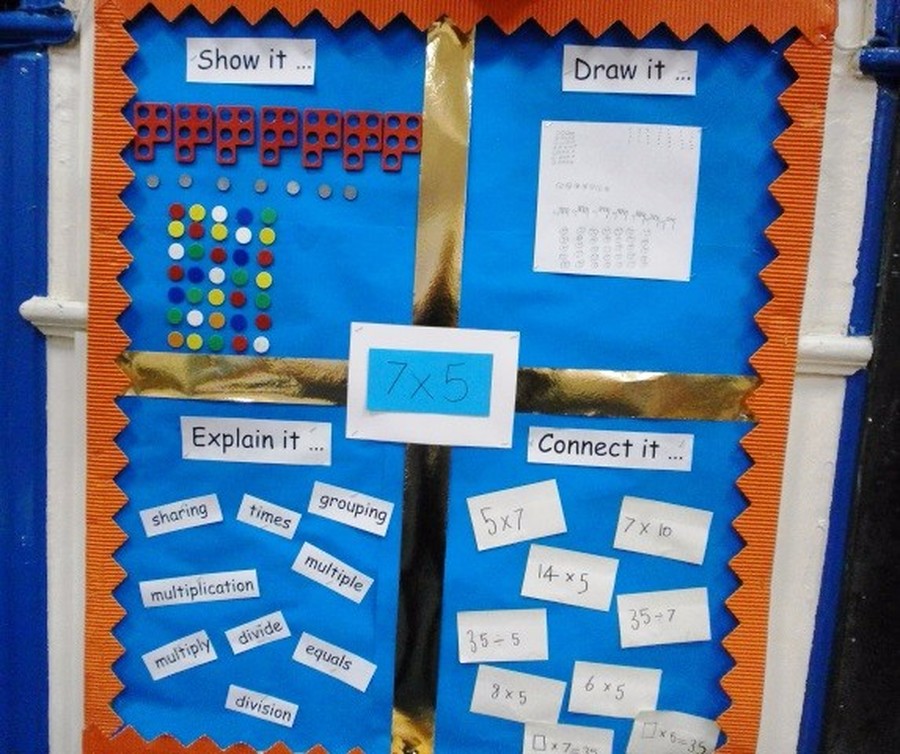 Year 2 'go deeper' in Maths. We can show a calculation with concrete materials, we can draw pictures of it, explain using the right vocabulary and make connections to other possible calculations.
We have been learning about the United Kingdom in Geography where the children have found it exciting to talk about London. We are learning to recognise landmarks in our capital city and our new role play area started to become the London Tourist Information Centre.
Here are some of the children trying it out!
Last week we learnt about Remembrance Day with Miss Adamson and why it is important. In History we looked at the different local war memorials and visited St James church to look closely at the names of the brave soldiers who died in the war. In Art we made beautiful wreaths which we laid on the cenotaph and Year 1 and Year 2 also wore their handmade poppies on Friday 11th November, whilst paying their respect during the minutes silence at 11am. In English we used amazing adjectives to describe a breath-taking poppy field. Well done Year 1 for writing fantastic descriptive sentences and Year 2 for using superb verbs and even similes!
Some of our work can be seen on display in the school entrance.
We had a fantastic day at Towneley Hall and park. Objects from within living memory were found for us and Derek told us what it used to be like when he was younger. Thank you to Towneley Hall staff for making the day so interesting.
It was a beautiful day with lovely Autumn trees all around us. It was great to finish the day with a visit to their park.
Visit if you can - it's a lovely day out.
Towneley Hall staff emailed to say how impressed they were with the children's attitude, behaviour, involvement and vocabulary.
Well done KS1!
"We haven't done any work today" came the joyful chorus from KS1!
We played with toys for the whole morning!
But they were different toys ...... Old fashioned toys ..... Mrs Leese and Mrs Smith were getting upset because some of the toys they played with when they were young were there!
Jeffrey from Bankfield Museum brought in toys that were from the last 100 years. We had a lot of discussion about what they were made from and what they looked like. No batteries were seen. Lots of adjectives were talked about.
Jeffrey allowed the children to play with all of the old toys because they were being very careful.
So much History work and Science work and English work in our classroom today - but the children didn't realise they were working at all!
Jeffrey enjoyed his time in our fabulous KS1 class with such well behaved and hard working children!
We had great fun drumming! We learnt how to follow a rhythm and to keep together as a class.
What a great day we had on our first day. It was good to meet up with friends and to play with our new friends in the class.
Lots of smiles were seen and laughter heard!
"It feels like I've been here for ages because I'm having such a lot of fun", said Bella!
Welcome back to school KS1 for the year 2016/17
The making of Snowstar - our friendly polar bear.
We went to Blackpool. Did we just play on the beach? It was SO windy but so much fun!
No - we spent most of the day in the Sealife Centre looking at all the fantastic sea creatures. So many to look at, from so many different angles. It was very interesting. We all had our favourites!
We are looking carefully for minibeasts in our playground and church yard and understanding their habitat and why they chose to live there. Ask your child what they found out.
What a busy half term we have had! We have learnt about continents and oceans in Geography and hot and cold places in the world. We have enjoyed finding out about animals in Science and have gone measuring mad in Maths! - measuring length, weight, temperature, capacity and time. Somewhere we fitted in the story of Mr Grinling, the lighthouse keeper.
Find our polar bear in the classroom named Snowstar after all the wonderful stars in our KS1 class!
We enjoyed acting out our favourite stories in P.E. We didn't know how hard the characters worked.
We didn't realise that skipping could be this much fun!
We are having fun telling well known stories.
We are rehearing hard for our Nativity performance. Please come and watch us!
We had a fantastic time on our trip to the Runway Visitor Centre at Manchester Airport. We had a good view of planes landing and taking off and we were able to look at Concorde. The best part was when we could pretend to be someone who worked at the airport, including the pilot. It was amazing to sit in the pilot's seat and fly the plane! There are so many different jobs at airports - I wonder how many of our children will aspire to be a pilot!
Year 1 learning how to measure accurately and record their measurements. We had looked at Autumn changes and had collected leaves so the leaves were measured and recorded.
Year 1 have been practising subtraction skills outside in the playground.
"We are fantastic at writing two-digit numbers." Year 1
We have had a good time learning the story "We're Going on a Bear Hunt". We can now retell the whole story all the way through. We have made models in Art to help us to remember it. Next we are going to work on writing and changing parts of the story.